Real Estate Bill-  Buyer's Delight
The Real Estate Bill which aims at protecting home buyers' interest, has moved a step forward towards becoming law after it got clearance from the honourable Rajya Sabha. Here is a sneak peak how it's a good deal for the buyers!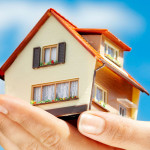 Organised Real Estate Sector
The bill will establish state-level authorities called Real Estate Regulatory Authorities (RERAs) which will regulate transactions related to both residential and commercial projects. No project will be allowed to be sold to the buyer, unless it has all necessary permissions from RERA to start construction.
Timely completion and hand-over
Delayed construction is one of the major issue faced by buyers.. Project developers will now be required to deposit at least 70% of their funds, including land cost, in a separate escrow account to meet the cost of construction.
This will ensure that the sellers don't invest the money received from one project into another project.
Correct Information
As per the bill, it will become mandatory for sellers to disclose all information like project layout, approval, land status, contractors, schedule and completion of project with customers as well as the RERA.
Developers cannot sell property on the basis of super area (flat area plus common area). They will have to clearly define the carpet area which includes spaces like kitchen and toilets. So a buyer will know exactly what is he getting as living area and the price he's paying for it.
Liable to penalty
Any delay in on time delivery would lead to interest payment by the builder. The penalty will be the same as what the buyer needs to shell out, if his payment is delayed.
Allottee association and after-sales service
Within three months of the allotment of major units/properties; set up of allottee association has been made mandatory so that the residents can manage common facilities like a library and a common hall.
Also, if the buyer finds any structural deficiency in the property, then he/she can contact the developer for after-sales service within one year of possession. The promoters or developers cannot make any changes to the plan without consent of the buyer.
What's more, developers are also banned from making claims in advertisements or publishing pictures of site/project which are untrue. Misleading advertising has been made punishable.